Here are some updated pictures of my recent knitting endeavors:
I knitted this Big Bad Baby Blanket (pattern from the original
Stitch N Bitch
by Debbie Stoller) for the anticipated new baby of two friends of mine. Baby is due any day.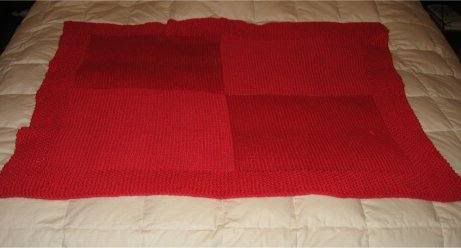 And... this has been finished for ages, but I promised my knitting group I would take pictures of my finished Clapotis (pattern from
Knitty
This picture shows how nicely it drapes: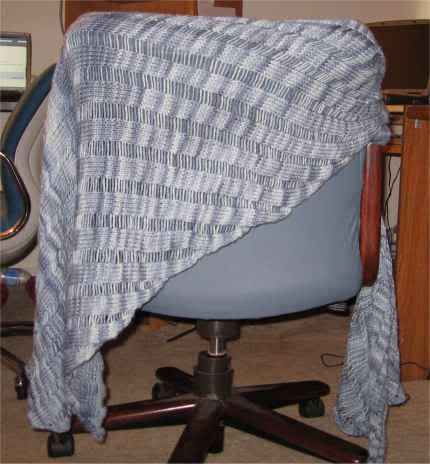 This is a partial view of the finished product.
Close-up of the stitches: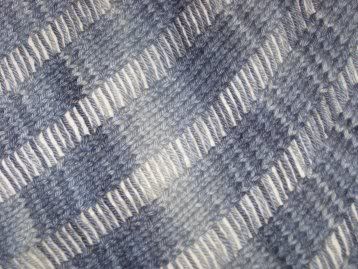 I have some other projects I am working on, including a ruffles scarf from
Scarf Style
, and I just started an Agate and Lace scarf using two strands of KnitPicks Shimmer. I found using only one strand to be really, really horrible. Using two works much better. The Ruffles scarf is close to being done- only one more ball (out of 5) to go!
Today, DH and I are going to see his sister, who is in our area for the next month on business. We're going to the birthday party of a friend of mine, a friend whom I have not seen in about three years. Yay! I love this friend. I'm so excited to see her.